Yellowstone National Park's problem with plastic bottles launched an innovative new partnership to use the bottles in American-made soy-backed carpet. It also created a new source of funding for environmental projects at Yellowstone.
With a long history of using biobased products, Yellowstone staff turned to USB to find out if any biobased manufacturers would use the 43 tons of bottles that the public leaves at Yellowstone each year even though bringing plastic bottles into the park is discouraged. Yellowstone had an extensive recycling program, but staff was frustrated to learn that bottles were shipped overseas to be made into other products. They wanted to find an American company to use the bottles.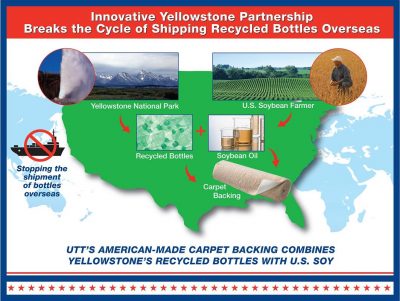 To help find a solution, USB reached out to Universal Textile Technologies (UTT), a maker of carpet backing systems that use soybean oil to replace petroleum, and Signature Crypton® Carpet. As a result, UTT, Signature and Aqualfil USA Fiber Company have entered into partnerships with Yellowstone & Grand Tetons National Parks. The companies purchased the bottles and use them to make the Yellowstone Collection of carpets that also use soybean oil and 100 percent recycled content nylon. For every yard of this Yellowstone Collection carpet sold, Signature and its partners donate 50 cents to the Yellowstone Park Foundation to help protect and preserve one of the nation's most pristine natural resources.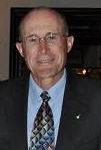 "The United Soybean Board is pleased to have sown the seeds of partnership that sets a model for the nation," said Bob Haselwood, a Kansas soybean grower and chair of the USB program to develop new uses for soy. "Thanks to our innovative partners, soy biobased products are going to take an even greater role in benefiting a national treasure like Yellowstone."
Yellowstone authorities are leaders in the use of biobased products, ranging from lubricants and greases to cleaning supplies, as well as recycling innovation. They have succeeded in dramatically reducing Yellowstone's reliance on area landfills. This new partnership, forged with Universal Textile Technologies, Four Corners Recycling, CPE, Inc and USB will reduce and ensure the reuse of the amount of plastic bottles that go into landfills, create and protect jobs for the American workforce and help Yellowstone National Park meet its recycling goals.
USB has worked to educate government agencies and others about how soy-based products reduce America's dependence on foreign oil as well as contribute to the nation's economy and environmental progress. Yellowstone Environmental Specialist Jim Evanoff has helped the park be a nationally recognized trailblazer in how biobased products perform well and provide environmental benefits. At the same time, USB has supported the development of innovative new products, like those offered by Universal Textile.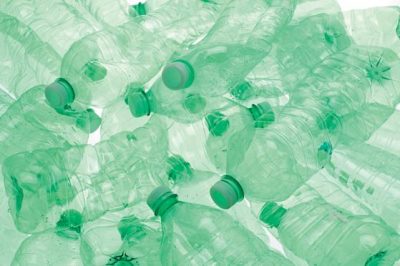 Like many recyclable materials collected in America, tons of the bottles from Yellowstone were previously shipped overseas. "Yellowstone was created as the world's first national park in 1872. We have an obligation to set the example for promoting sound environmental stewardship practices that will serve as a model for future generations," said Evanoff. "This new partnership not only diverts plastics from landfills, it protects and creates U.S. jobs and decreases the fuel and other resources used to transport materials around the planet."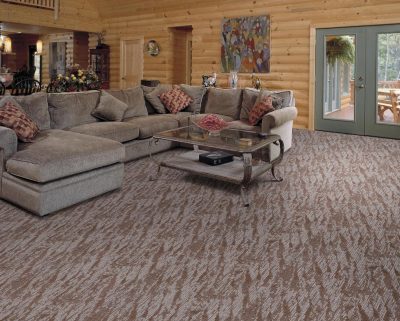 UTT will use the recycled bottles that are converted into a non-woven fleece material that is part of the high-performance backing for its carpet and select synthetic turf products. The Georgia Tech Research Institute has provided third-party verification for this innovative project.
UTT incorporates recycled bottles to manufacture BioCel™ and EnviroCel™ environmentally friendly polyurethane backing systems for carpet and synthetic turf. Both BioCel and EnviroCel utilize recycled plastic bottles combined with naturally renewable soybean-based polyols, derived from domestically grown soybeans. BioCel and EnviroCel also assist in LEED® certification. BioCel and EnviroCel are resistant to moisture, insulate against energy loss, reduce ambient noise and increase the structural integrity of carpet and synthetic turf.
"We are told on average 3 or 4 bottles out of 10 are recycled in America today, our objective is to increase the number of bottles recycled. We believe this amazing program will increase awareness of the many opportunities for Americans to participate. We ask you to recycle your plastic, by doing so you will help our great country, additionally creating jobs and growing our economy. These benefits will be shared by everyone for generations to come. If we don't address these issues today our children and grandchildren will certainly be forced to," said Doug Giles, director of marketing for Universal Textile Technologies. "We are excited to be a part of Project Yellowstone and their stand on the environment."